As a crochet designer, I know how easy it can be to get burned out on the craft. Usually, finding some new crochet ideas will get me excited and help me get motivated to create again. If you're the same way, you know how hard it can be to make money from crochet when you don't have any new and exciting ideas. Unfortunately, if you're selling your work, you can't afford to just take a break most of the time. That's where some of these ideas can really help out. Next time you find yourself in a crochet rut, try some of these new ideas to get you excited again.
One-Skein Crochet Ideas
Sometimes all you need to get inspired again is a quick project that takes one skein of yarn or less. For those times, here are some great crochet ideas that don't take a lot of yarn or time. You may find a new favorite crochet project!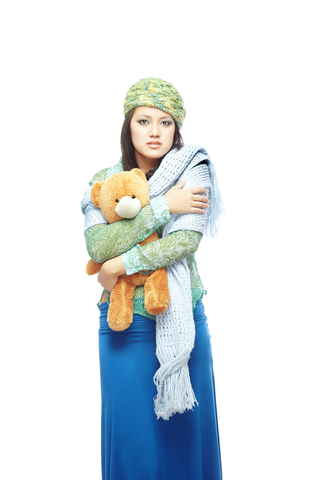 • Crochet beanies, berets, bonnets, or ski hats. Hats are a great project to try if you're looking for a quick, easy project that you can finish in a few hours. They are useful, and can be made in any style or color!
• Crochet booties or slippers. Whether you want to make yourself a pair or make some for the kids in your life, slippers or booties are a great one-skein project idea. You can find patterns that range from the basics to advanced techniques so you can make all sorts of designs and styles.
• Scarves or wraps. While a scarf doesn't look like it could be a one-skein project, if you use a lacey pattern design, you can easily create a beautiful scarf or wrap from a single skein of yarn. These are also very versatile and useful projects to create!
• Crochet cowls. If you're not into the look of scarves, you can always make a quick crocheted cowl for your next project. These are great to wear during the winter to keep your neck and face warm without leaving ends to come unraveled.
• Amigurumi animals. Amigurumi is the art of creating stuffed characters from crochet. You can find some really cute patterns online for so many creatures from an octopus to a space alien. This project can really inspire some creativity.
• Crochet bags or purses. Crochet is also great for creating market bags or purses since the stitches don't stretch as much as the knit version. Grab some cotton thread and look for a pattern so that you'll have a unique bag the next time you go out.
Large Crochet Project Ideas
If you're not interested in small crochet projects, you can always try something big to take your mind off of your design rut. For the most part, a large project means that you'll be making some sort of blanket, whether that is an afghan, a bedspread, or a lap blanket. Still, there are a few other crochet ideas you can try if you want to work on a large project, such as:
• Crochet sweaters. Whether you want to make yourself a sweater or make one for your child, you can find a lot of relaxation and distraction in this project. Most sweater patterns feature repetitive stitches and few color changes, which make them a great project to work on while watching a movie or chatting with friends.
• Crochet dress. Crochet has gotten so popular lately that many fashion designers have started featuring it on the runway. It's not only crocheted details and edging anymore. Many fashion gurus are now wearing entire garments made out of crochet, so you can make yourself a dress and be in style with the pride of knowing that you made it yourself!
Just like a writer getting writers block, a crocheter can often find themselves uninspired and ready to throw down their hooks. If you find yourself tired of all of your usual projects, try something new before you give crocheting a break. You may find that simply finding some new crochet ideas can re-inspire you and make you want to design and create again.