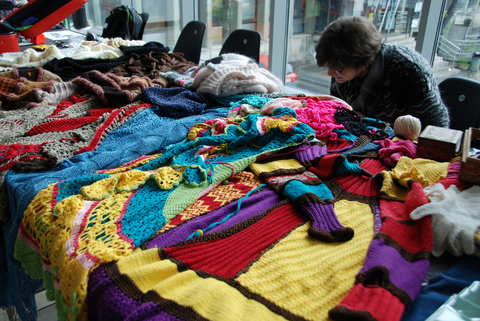 Crocheting is something that brings relaxation and peace to many crafters around the world. Some of us sell our crocheted goods through flea markets, online shops, or a booth at a craft fair. Others wouldn't dream of crocheting for money – seeing it as a sacred gift, something given only when the creator holds that person dear enough to their hearts. Whether or not you decide to crochet for money, every fiber crafting enthusiast should consider crocheting for charity. A multitude of finished items can be donated to charities around the globe, be it gloves, toys, sweaters, or hats, there's someone out there to treasure your donation. These finished items go to the homeless, those recovering from a natural disaster, active duty uniformed personnel, and the terminally ill. Keep in mind that you don't need to be a pro to crochet for charity, the most basic scarf can go on to see lots of use and lots of love in the hands of someone who truly needs it.
If you're considering crocheting for charity make sure you thoroughly research the charity you're interested in working with. Unfortunately, there have been many 'scam' charities in the past that have taken advantage of giving individuals. There are literally hundreds of charities worldwide ready to accept your donations, making it unclear to many people where they should start. First, accept that you'll never possibly be able to donate to all of them – pick a few and research how long they've been around, if they have pictures and articles of their charity functions, and how many people find them reliable enough to donate to themselves. If you have a particular cause in mind, like providing for abused women and shelters established for them, or deployed soldiers, you can easily google information on charities that work with these particular organizations. Operation Gratitude is a company that works with deployed American soldiers, their children, and American veterans – they accept donations of scarves and hats. Check their website on required colors and style, as these are limited to a few.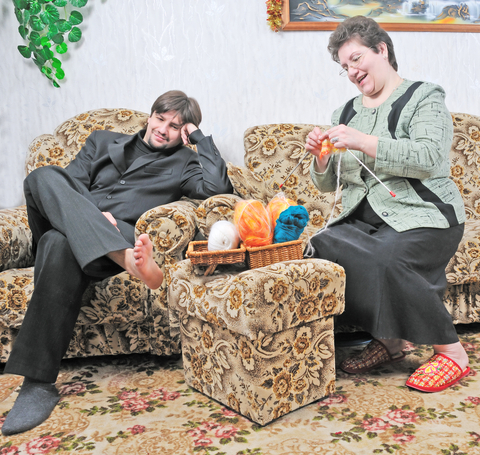 Caps for a Cure is a group formatted charity that provides free patterns for members to make hats for individuals going through chemotherapy, or other treatments for cancer. Every two months the group chooses a specific treatment center to sponsor, ensuring that everybody is getting the support needed during such a trying time. CARE Package Inc. also helps families coping with a particularly trying time after losing an infant. This organization donates burial garments, layettes and blankets to the grieving parents and siblings.
There are many charities that donate to the homeless and those simply less fortunate than ourselves, especially during winter months when warmth, and a sense of belonging is the most needed. Charities that provide these services can be found through Knitting for Brisbane's Needy, Hats 4 the Homeless, Knit With Love and Knit4Charities. Each of these charities accepts crochet and knit items, ranging from blankets to mittens. Knit4Charities is an organization that accepts all forms of handmade items, and finds the best home for them. Be it a children's hospital, a retirement home, or children in Africa.
Donating something made with your very own hands is one of the most genuine displays of compassion, and a desire to help those less needy than yourself not only through money, but through your time. If you are a part of a crochet group, you can ask what charities other members may regularly donate to, or simply look up a cause that you feel strongly about. Whilst its enjoyable to crochet for money I find it good for "the soul and heart" to crochet for charity from time to time. It really doesn't take much to make a big difference in someone's life.