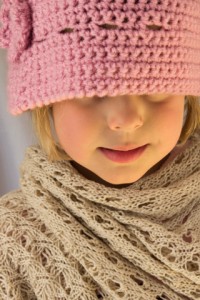 Easy crochet patterns are the basis for learning this fine craft. So many people are enthusiastic about learning how to crochet that they want to jump into the deep end with both feet. They choose a pattern that they just fall in love with and that pattern is likely a very difficult one. (The prettiest ones usually are!)
This is the main reason that people pick up crocheting just to quit a few days later; they start out with something too complex. It is like a beginning cook trying to make baked Alaska when they should really start out with a box of brownie mix! So, if you are just starting out, take the following easy crochet patterns for a spin to get your mojo going. Get the hang of the easy stuff before moving onto the hard stuff.
The Bucket Hat
The bucket hat is one of many easy crochet patterns for beginners. It is not complex but can still be a creative endeavor. You can choose from any number of colors, or even use a multicolored yarn. If you are making it for yourself you can choose your favorite color or just go crazy with colors! No matter who you are making it for though, remember that this particular hat is a one size fits all design so there is no reason for taking measurements. This makes it even easier to make. You do not have to work with numbers to get it right! All you need is your crochet hook (5.5mm) and 2 balls of yarn (100 grams or 3.5 ounces each). The instructions are clear cut and can be found at http://www.favecrafts.com/Crochet-Hats-Scarves-Gloves/Easy-Bucket-Hat-Crochet-Pattern.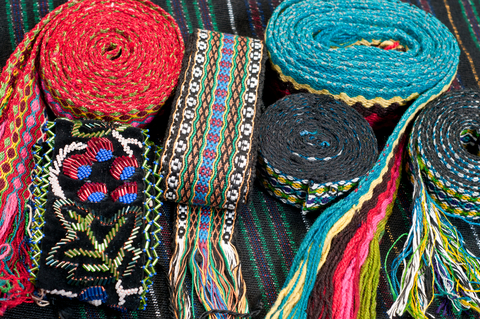 Snuggly Slippers
When it comes to easy crochet patterns, slippers are at the top of the most commonly made list for beginners. You may think of a pair of slippers as something complicated to make. Most people think of crocheting as something you do to make a blanket but the possibilities are truly endless when it comes to this craft. This one is a bit more complex than the bucket hat because it is not a one size fits all project. Feet must be measured and the hook size to use is 3.25mm. You will also need 100 grams or 3.5 ounces of yarn. The color choice is yours but the example provided at the following link is very specific. http://www.favecrafts.com/Crochet-Socks-and-Slippers/Crochet-Slippers.
Twists and Turns Scarf
The scarf has always been a beginner's favorite, and with this crochet pattern you need only create three separate rows. It is a free flowing pattern that will end up being a twirling pattern scarf. This can be done with various color yarns, but for the beginner, using one type of yarn is recommended. Also remember that when crocheting this type of scarf you will be working it sideways and not in the traditional manner of crochet. Here is what you will need: a 6.5mm crochet hook and 2 balls of yarn, 100grams or 3.5 ounces. Notice that most of the beginners crochet patterns typically use the same amount of yarn. I think that this is because they are so simple and do not require much yarn to get the job done. To learn the exact pattern to use, go to http://www.favecrafts.com/Crochet-Hats-Scarves-Gloves/Twist-Easy-Crochet-Scarf where you will find precise instructions to help you along.
On a Roll with Hats
Hats are popular items for the beginning crocheter. The mesh roll hat is a cool and trendy hat that has a rolled up brim for extra added style. Again, with this pattern it is easy to use any color you want. Your hat should fit your personality after all! For this particular pattern you want to use a 3.5mm crochet hook. As with the other patterns, this one requires you to have 100 grams or 3.5 ounces of your choice of yarn. Also, like the first hat listed, this one is a one size fits all design.
These four patterns are only a few of many you can learn to do. A quick internet search will yield hundreds of thousands of results for exactly what you are looking for. When it comes to finding easy crochet patterns, the possibilities are limitless!